'Could it be Language?' Raising Awareness of DLD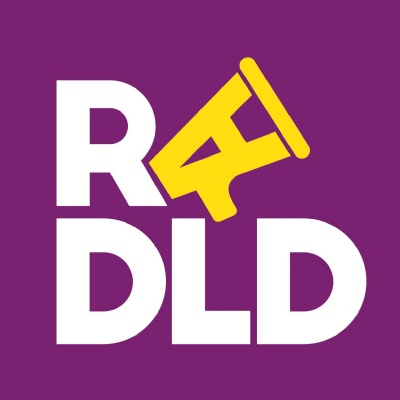 Moor House School & College are joining others across the world in supporting Developmental Language Disorder (DLD) Awareness Day today, Friday 15th October.
DLD refers to difficulties learning language and affects approximately 7% of the population, the equivalent to 2 children in every class of 30. Despite it being more common than Autism, spotting the signs of DLD can be tricky, making it a hidden disability.
The condition can cause difficulties with speaking, understanding and reading, whilst its complexity means it can have a serious and long-term impact on development. Without diagnosis and specialist support, the impacts of DLD can last into adulthood by increasing the risk of unemployment and reducing the opportunity to be independent. People with DLD are 6 times more likely to suffer from anxiety and 3 times more likely to have clinical depression. They are also 6 times more likely to struggle with reading, spelling and mathematics and 12 times more likely to struggle with all three combined. Although DLD is a common condition affecting many areas of life, children with DLD are unlikely to receive access to services.
Moor House, consistently rated Outstanding by OFSTED, is one of very few schools in the country specialising in supporting children with DLD, providing individually tailored education with integrated speech and language therapy. Moor House Research and Training Institute, part of Moor House School and College, is at the forefront of research into therapy interventions for school aged students with severe DLD.
Raising Awareness of Developmental Language Disorder (RADLD) is an international organisation helping to increase awareness of this hidden, but common condition. Friday 15 of October 2021 is DLD Awareness Day and this year's campaign is asking teachers to #ThinkLanguage #ThinkDLD. The goal is to increase the early identification of DLD and support for students at school.
In support of DLD Awareness Day, Moor House have developed a campaign called 'Could it be Language?' to help parents and teachers identify the signs of DLD, and whether the child's problem 'could be language.' Moor House Research and Training Institute have created some free downloadable checklists and video training to guide teachers and parents in spotting the signs of DLD, along with strategies to support children who have DLD.
Dr Susan Ebbels, Director of the Moor House Research & Training Institute, says: "When a child has difficulty with language and communication, it has significant and lasting impact on every aspect of their development and their access to education.
"A major step in helping a child with DLD is helping teachers with identifying the two children in every class of 30 who have difficulties that 'could be language.' By developing the resources to guide them with what to look out for, and sharing information about DLD and how it affects education, we hope to empower teachers to both spot the children that may have DLD and support them in their learning."