College Virtual Open Day
<VIDEO>
Welcome to our Virtual Open Day web page!
We'd have loved to welcome you on site to show you around and meet you in person, but we hope the content on this page gives you a taste of life at Moor House.
Don't miss our live online presentation and Q&A on Thursday 11th February at 0930 GMT.
If you have any questions there will be an opportunity to ask at the end of the live presentation highlighted above, or please contact us via our enquiry form.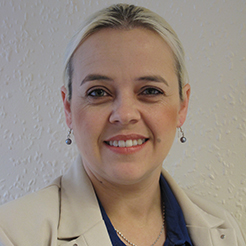 An introduction from our Deputy Head Teacher College.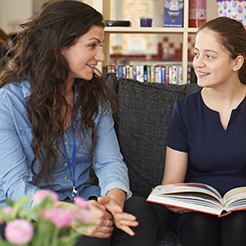 Take a look around with our College Photo Gallery.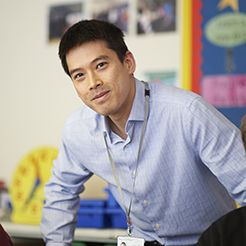 Meet the staff who lead our extensive team.
Partner Colleges
We work in collaboration with our partner colleges to offer a greater breadth of vocational curriculum to our students.
Our partners deliver the vocational course curriculum, including theory and practical sessions in specific subject areas.
Specialist Teaching Assistants (STA's) provide off site support to students including:
Note taking
Ensuring understanding and supporting students to manage their workload
Support social interaction with college peers and staff
Support development of life skills including organisational skills, money handling, food choices and travel
Curriculum support
Provision for college students at Moor House includes supportive study, such as assistance with homework and assignments, time management and proof reading.
Curriculum content includes additional functional life skills lessons in English and Maths, weekly PSHE sessions and GCSE re-sits in English and Maths where appropriate.
A Collaborative Approach
Collaborative working plays an integral role in the support of our students' learning.
Lesson notes, assignment briefs and homework tasks are shared with all members of our Multi Disciplinary Team (MDT). This allows all staff to support student learning.
Therapy provision includes Speech and Language Therapy and Occupational Therapy. Fee banded services also include:
Literacy
Physiotherapy
Psychotherapy
Additional Occupational Therapy
Speech and Language Therapy
Students receive direct, intensive and integrated speech and language therapy intervention, support and advice.
This includes:
Weekly Individual and/or paired therapy sessions
Weekly small therapy groups targeting areas of specific language skills
Weekly small groups focusing on social communication
Specialist training, advice and support to all staff working with MHC students
Occupational Therapy
Moor House employs an extensive and highly specialist team of onsite Occupational Therapists (OTs) and Occupational Therapy Assistants (OTAs).
Our programme of support includes:
Integrated model of life skills linked to the WHEEL OF INDEPENDENCE ™ FRAMEWORK
Travel practice in accordance with Moor House School & College Independence Travel Pass
Access to the Alert Programme and monitoring of alertness during academic study time
OTA support in Residential Care time
Touch typing support
Support at link college in practical lessons as needed

College parent Jackie Thurtle speaks about her experiences of DLD on the Moor House Podcast.

Student alumni Ryan Kalifa revisits Moor House in this award winning documentary.
Useful links
Residential provision
History of Moor House
Governance
Policies
Term Dates