New MUGA to benefit students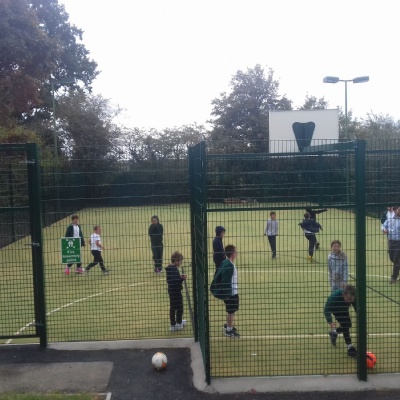 Students at Moor House are benefiting from a newly refurbished Multi Use Games Area (MUGA), after improvement works were completed last week.
An integral part of the students' social space, the MUGA is regularly used for sports such as Football, Tennis and Basketball, whilst also acting as a fire assembly point.
The works, delayed from the spring due to COVID-19, include a new high performance, durable surface, new fencing, larger and additional entrances for improved health and safety and upgraded goals and nets.
The project was part funded thanks to a contribution from the Joseph Levy Foundation, who also supported our new Sensory Garden and Playground last year.
Deputy Headteacher Mr Mansell said: "The MUGA is a vital sporting and social space used by our students every day.
"The former concrete surface and fencing were in urgent need of repair, so we're delighted we've now been able to complete this project, providing a safer, first class sporting and social facility for our students to enjoy and we thank the Joseph Levy Foundation once again for their generous support."