Ofsted highlight exceptional progress and independence skills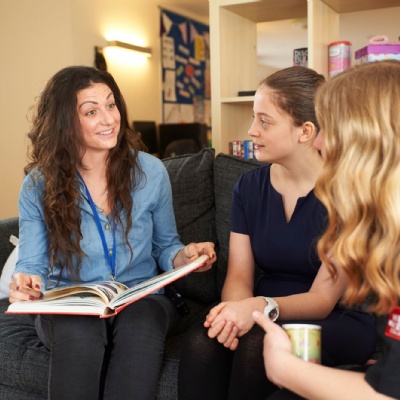 Ofsted have highlighted the exceptional progress of children at Moor House School & College, especially the development of independent life skills, in confirming its judgement of Outstanding following a Care Inspection earlier this year.
The report states the school 'provides highly effective services that consistently exceed the standards of good', whilst adding that 'the actions of the school contribute to significantly improved outcomes and positive experiences for children and young people.'
Moor House's research-led, innovative practices were highly praised, including the life skills development framework, known as the Wheel of Independence™ Framework, which it noted as 'a real strength of the school.'
The report also highlights:
They [the children] feel cared for, safe and part of a community with a real sense of belonging.
All children are making very good and, in many cases, exceptional progress.
Students enjoy their journey through the school and college, and are successful in securing university offers and placements.
A strong safeguarding culture underpins practice throughout the school.
Leaders and managers are visible, accessible, supportive and reliable.
Governors take an active interest in the day-to-day running of the school, providing a robust layer of scrutiny and oversight.
Helen Middleton, Principal of Moor House School & College, said: "We are extremely proud of the outcomes our students achieve and I'm delighted that this has once again been recognised by Ofsted.
"This achievement is a credit to our exceptional staff, who work so hard to make Moor House a wonderful place for students to live and learn."
The inspection took place under the social care common inspection framework between 25-27th February 2020. The full report is available to download below.