Pupdate #3 - 1st Birthday!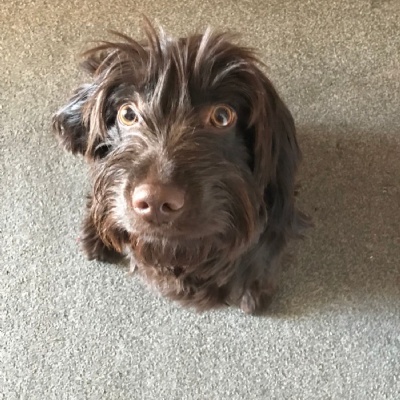 Happy Birthday to Molly and Bourbon, for whom today (24th March) is their 1st Birthday.
The cockapoo/spaniel cross dogs, sisters from the same litter, have settled well into the Moor House family will are being trained to work as literacy and therapy dogs respectively within the school and college.
Molly is enjoying her first birthday out in the sunshine chasing (but not catching) bumble bees, running around like a mad thing and gobbling up the odd treat that comes her way. She is missing all her chums from Moor House and is saving up her wags for when she sees you all next. She likes going walkies and especially likes going to the local lake and seeing the ducks!
Check out our gallery below. Sometimes it's when you see photos that growth becomes so apparent.