Important Information for Visitors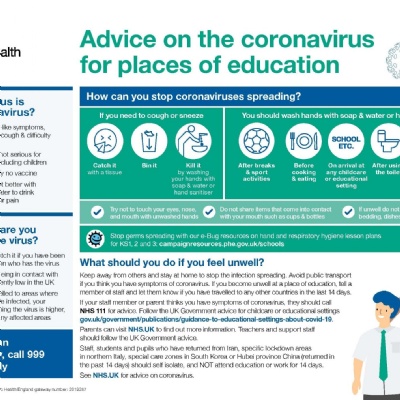 Public Health England and the Department for Education have issued guidance to Schools around COVID-19 (Coronavirus).
At Moor House we take our duty of care to our students, staff and their families very seriously and would therefore ask that all visitors follow the guidance outlined in the poster below in order to help contain the spread of the virus.
Please read carefully the stay at home guidance for people with confirmed or possible coronavirus (COVID-19) infection on the link below. If you have applicable symptons, however mild, please do not come to the school but follow the advice and contact reception, who will be happy to arrange an alternative appointment at a later date if neccessary.
https://www.gov.uk/government/publications/covid-19-stay-at-home-guidance/stay-at-home-guidance-for-people-with-confirmed-or-possible-coronavirus-covid-19-infection
Please do not hesitate to contact us should you have any questions or concerns