Idiom interventions effective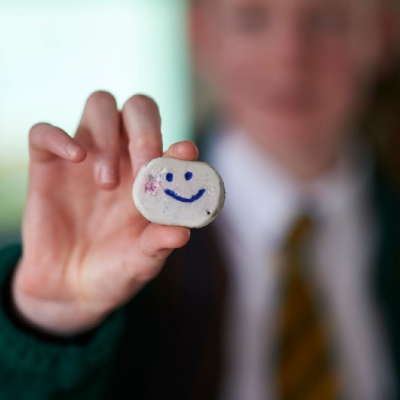 Interventions are effective in helping children develop idiom skills, research led by Lucy Benjamin in collaboration with the Moor House Research & Training Institute (MHRTI) has found.
This should improve their access to the curriculum and popular media.
The study, authored by Lucy Benjamin and Dr Susan Ebbels of MHRTI along with Caroline Newton of University College London (UCL), was published online by the International Journal of Language and Communication Disorders last month.
Idioms, common sayings whose meaning is not clear from the individual words, such as 'over the moon', can be difficult for children, especially those with Developmental Language Disorder (DLD), to understand and define.
The research, carried out at Moor House School & College, established that both one-to-one Speech and Language Therapy and classroom-based interventions can be effective in teaching and maintaining idiom skills, which are essential for children to access age-appropriate media, curriculum resources and teaching.
Participants made significant progress, with one-to-one intervention proving more effective than classroom-based interventions.
We have carried out intervention studies for several areas of language previously, but intervention for idiom skills is a new area for us. We are therefore really pleased that this study shows intervention for idiom skills is effective whether delivered in individual therapy sessions with a speech and language therapist (SLT) or collaboratively by an English teacher and SLT to a whole class. This project forms part of Lucy Benjamin's PhD and we look forward to her future work in this area.

Dr Susan Ebbels, Director, Moor House Research & Training institute
The research paper is currently freely available to anyone to view via the International Journal of Language and Communication Disorders website here.