It's a Moor House Knockout!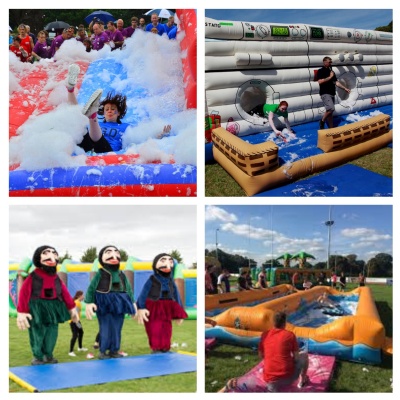 It's a Knockout Charity Tournament Needs You!
Due to the current situation regarding COVID19 the Family Fun Day and It's a Knockout has been postponed.
In addition to all the usual fabulous stalls, food and entertainment at our summer fete on Saturday 16th May 2020, we are adding to the excitement with the introduction of "It's a Moor House Knockout".
Combining a mix of costumes, inflatables, foam and water, you and your team will compete for points across various games. The team with the most points will of course be crowned winner!
The event promises to be loads of fun but we're putting it on for a very serious reason. With every team paying a small registration fee and pledging to raise sponsorship money, we can continue to invest in pioneering teaching and therapy methods to provide the education our students deserve.
However you choose to raise the money, we'll be on hand to help and offer advice, and with bonus points available for the highest fundraising total, you have the chance to get a head start over your competitors before you even start the first race!
Get a team of ten together - colleagues, friends, family, sports teammates - to enjoy a fabulous day of fun, food and frivolity.
This event will only take place subject to numbers so don't delay, get in touch today to request further information and to register your interest. Simply e-mail fundraising@moorhouseschool.co.uk or call 01883770990.