Talking DLD on Ridge Radio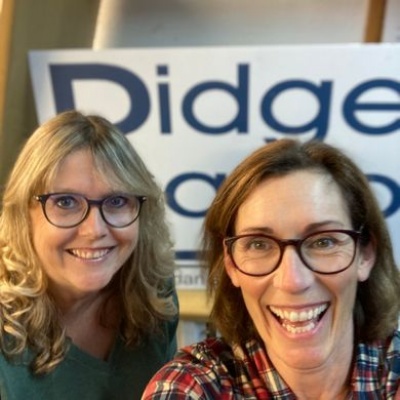 The biggest gift you can give to help someone with Developmental Language Disorder (DLD) is time, according to Specialist Teacher Sue Marr, speaking on Ridge Radio.
Marr, who has extensive experience of teaching students with DLD at Moor House School & College and now delivers training for professionals as part of her role with the Moor House Research & Training Institute, appeared as a guest on Andrea Oxlade's Saturday Brunch Show to talk all about DLD, a hidden but common disability that affects 2 children in every class of 30, causing difficulties understanding and using language.
Asked what kind of help you can give someone with DLD, she said: "The biggest gift you can give someone with DLD is time.
"Give them space to listen, process and formulate an answer, to explain their feelings, thoughts or ideas to you.
"If you know a person has DLD talk to them about it. Ask them what helps. It may be slowing down your rate of speech, speaking shorter sentences or simpler vocabulary.
"We also find that people with DLD really find visual support a great help, so showing them something on your phone, drawing a little sketch, or looking at something on a video to help them understand what you're talking about can really help. But most of all, give them time."
Ahead of DLD Awareness Day this Friday, 20th October, she also highlighted how staff and students at Moor House are aiming to help raise awareness alongside the charity RADLD and many others across the globe. This includes the whole Moor House community embracing the theme of 'DLD Around the World' by taking on the huge challenge of a virtual walk around the world, whilst two students are set to appear as UK DLD ambassadors in a film to be released on DLD Awareness Day.
To listen back to the show, click here
For more information on DLD click here or visit the RADLD or Afasic websites