Achieving beyond all expectations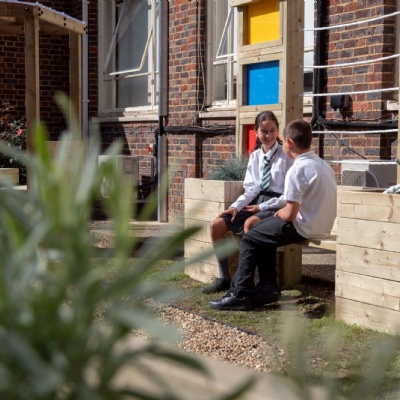 The excellent residential care provision at Moor House 'ensures that children are able to achieve beyond all expectations' according to Ofsted, who rated the School & College outstanding in all areas for an 11th consecutive year following a recent Social Care Inspection.
The report highlighted that children feel valued irrespective of their needs, gender or culture, and staff have created a loving environment where all children feel cared for. It described the results of the enhanced experiences offered as life changing, whilst praising staff who it says 'truly care about the children and talk fondly about them'.
Based in Hurst Green, Oxted, Moor House is one of very few schools in the country specialising in supporting children with Developmental Language Disorder (DLD), which places added significance on its residential provision.
The impact of a new Specialist Therapy and Teaching Hub, completed since the previous inspection, was also recognised, with the report stating that for some children, 'progress because of this additional provision can only be described as remarkable.'
The report also highlights:
Activities and trips are tailored to the interests of children and give them new and stimulating experiences.
A bespoke 'Wheel of Independence' programme helps to ensure that every child can develop their life skills, which add value to their lives away from school.
The whole school has a clear understanding of the importance of safeguarding and the need for vigilance by all members of staff.
Information-sharing is prompt and centred around the child.
There is a strong culture in the school of understanding a sense of duty to raise awareness of DLD in the world outside.
The residential development plan is ambitious with regard to driving improvements, with the children's experiences always at the heart of key decisions.
Helen Middleton, Principal of Moor House School & College, said: "We are extremely proud of the outcomes our students achieve and receiving a judgement of Outstanding in all areas once again is a credit to our exceptional staff across all departments who work so hard to make Moor House a wonderful place for students to learn and thrive."
The inspection took place under the social care common inspection framework between 11-13th October 2022.
The full report is available to download here