South Coast Challenge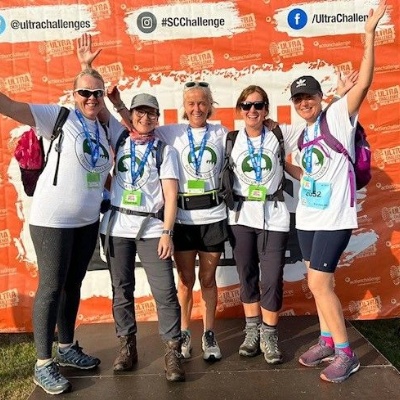 Congratulations to the amazing team of Moor House mums who took on an epic South Coast Challenge on 3rd September 2002.
On a hot day and a very hilly course, Lynne Brophy powered through an incredible 100km trek and was joined for 35 miles of the route by Wendy Hamm, Sharon Lloyd, Jane de Carle and Sophie Portman.
Together they raised an incredible £5,208.41 for the School & College including Gift Aid. Thank you from everyone at Moor House.