Cape shows faith in our ourselves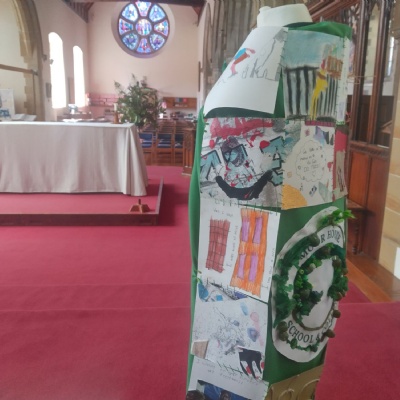 A superhero cape made by students at Moor House has formed part of exhibition at a local church in Hurst Green.
Alongside other local schools and community groups, Moor House was invited to create and display the artwork at St John the Evangelist, Hurst Green, forming a pilgrimage called 'Stations of the Resurrection'.
Responding to John 20: 24-29, where Jesus strengthens the faith of Thomas, year 7 students talked about how we can have faith in ourselves.
The artwork shows how with the support of Moor House, and faith in ourselves, we are empowered – like superheroes! The cape shows ambition for the future.
The piece is currently on display in the church.