Moor House supports DLD Awareness Day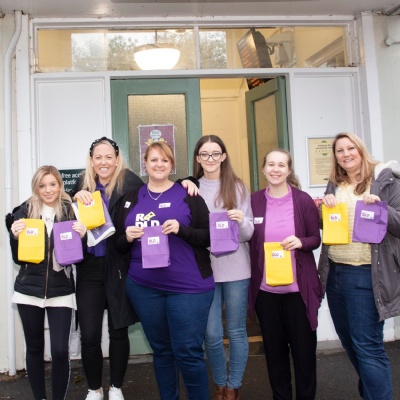 Moor House is joining others across the world in supporting Developmental Language Disorder (DLD) Awareness Day today.
Developmental Language Disorder (DLD) refers to difficulties learning language and affects approximately 7% of the population. The condition can cause difficulties with speaking, understanding and reading, whilst its complexity means it can have a serious and long-term impact on development. Without diagnosis and specialist support, the impacts of DLD can last into adulthood by increasing the risk of unemployment and reducing the opportunity to be independent.
Moor House, consistently rated Outstanding by OFSTED, is one of very few schools in the country specialising in supporting children with DLD, providing individually tailored education with integrated speech and language therapy for those with the most severe and complex forms of the condition.
Raising Awareness of Developmental Language Disorder (RADLD) is an international organisation helping to increase awareness of this hidden, but common condition. This year's campaign is 'DLD – You and Me' and families, teachers, speech language therapists and other professionals are joining in to help people understand their personal experience with DLD.
Throughout the week, Moor House

students have been supporting the effort to raise awareness by wearing purple and/or yellow and taking part in a range of activities including assemblies, quizzes and creating short videos highlighting their experiences. A selection of these can be viewed on our Twitter feed.
This morning, staff also greeted commuters at Oxted and Hurst Green rail stations to help raise awareness, whilst many have also signed up as RADLD Ambassadors to demonstrate their commitment to raising awareness about DLD.
Dr Susan Ebbels, Director of the Moor House Research & Training Institute, says: "When a child has difficulty with language and communication, it has significant and lasting impact on every aspect of their development and their access to education. This is why it is so important we raise awareness of DLD to remove the barriers preventing those affected from receiving the help they need."
By increasing awareness and recognition of DLD, RADLD's goal is to ensure any child affected is able to access specialist speech and language therapy and support they need.
This year the world is lighting up purple and yellow to shine a light on this condition with landmarks across the world, including Niagara Fall in Canada and Brighton Palace Pier in the UK, which is to be lit up purple this weekend.