Aiming for History to Raise Awareness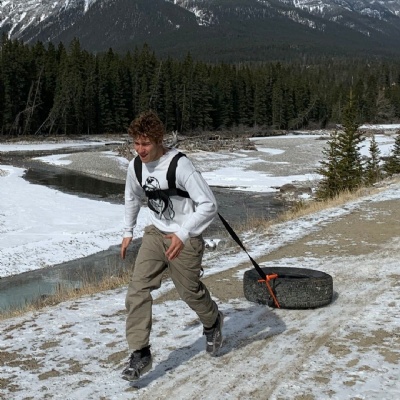 A Moor House alumnus is aiming to become the youngest deaf person ever to ski to the South Pole later this year to raise awareness and funds for deaf and hard of hearing people worldwide.
Christian Senor (20) and his friend RJ Mannix (18) are currently in training for the Silent South Pole expedition in December, a journey that will see them trek approx. 20 kilometres a day for 20 days through the most challenging of cold, windswept and desolate environments.
A student at Moor House from 2014-2021, Christian aims to visit and speak to staff and students before setting off on his adventure.
He said: "I've travelled to many corners of the earth and have witnessed how kids my age born deaf suffer from a lack of access to education, speech therapy, community acceptance, let alone the expensive option to have cochlear implants to restore some hearing. And yet, I have been lucky to receive plenty of support and opportunity from my relatives, my community, and my country.
"So, for me, this expedition is the beginning of a journey of giving to others what was given to me.
"I hope to inspire others that being born deaf can be managed and we can live happy, integrated, and wonderful lives - all it takes is someone willing to listen to our special needs and give us positive support."
For more information and to support the expedition visit: https://www.silentsouthpole.com/