Outdoor cinema experience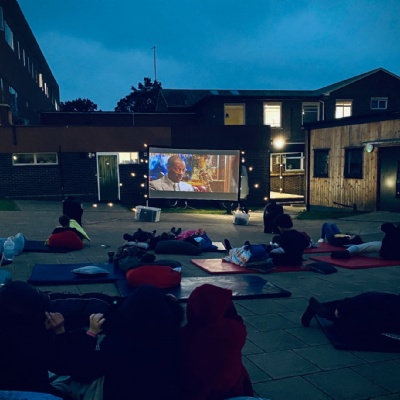 Back in October our residential students were fortunate to enjoy an outdoor cinema experience in the Village.
Gym mats were bought up from the sports hall for the students to sit on, whilst others opted to wrap themselves up in blankets and sleeping bags, despite the mild weather.
The students settled down to watch a comedy, with the senior boys and staff helping to serve hot dogs and hot chocolate during the film. Despite a brief light shower there was even time to watch a few cartoons as well.
Thank-you to Moor House parent Simon Sergides for the use of his projector and giving up his time to set up.