A big thanks for micro-computer donation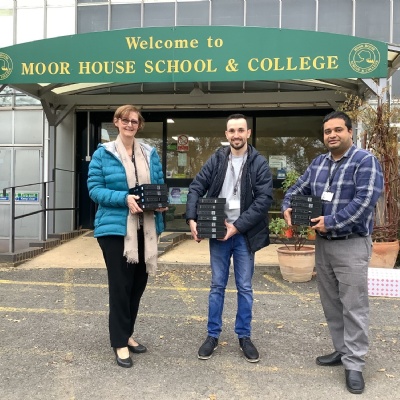 Moor House were delighted to receive the kind donation of 16 Dell Micro PCs from entry solutions experts Boon Edam Ltd last week.
Like many companies Boon Edam, based in Kent, have been left with a surplus of desktop PCs as more and more employees switch to laptops, prompting Network Support Technician Will Power to recommend Moor House as recipients of the spare computers.
Will delivered the PCs to the school last week (pictured with Principal Helen Middleton and Data & IT Manager Abdus Khasru), with students throughout the school and college set to benefit.
Many thanks to Will and Boon Edam from everyone at Moor House for the kind donation.