Moor House looks for help with historic trove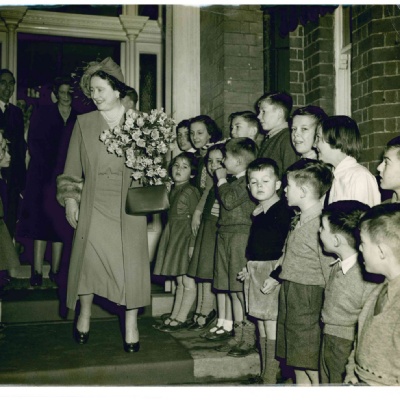 Wartime king George VI famously struggled with his stutter. After the war his wife the Queen gave her support to a new school for children with speech and language difficulties. Today that school is looking for help with an extraordinary archive of documents, photos and film stretching back some 75 years.
A first of its kind when it opened in 1947, Moor House is still one of just a few schools in the country that specialises in supporting children with language disorders, including Developmental Language Disorder (DLD). Its specialist setting and approach has made an extraordinary difference to the lives of many students over the years and demand for places is greater than ever.
Located in Hurst Green, the school has grown significantly in recent years with the addition of Moor House College and the establishment of an institute which is at the forefront of global research and training in the field of speech and language disorders.
Now, as its 75th Anniversary approaches Friends of Moor House, a voluntary association that supports the school, has begun the task of categorising a fascinating collection of papers, photographs and film going right back to its foundation, but are seeking advice from an experienced archivist to ensure that key records are preserved correctly for the future.
The Chair of Friends of Moor House, John Stevens, said "The great challenge is to preserve key records for the future. Which are the important records for retention? How should they be preserved and catalogued? We know we need advice from an experienced archivist."
If you have experience and expertise to help on a voluntary basis the association would be delighted to hear from you. Please contact us or call 01883 712271