Study finds EPG intervention effective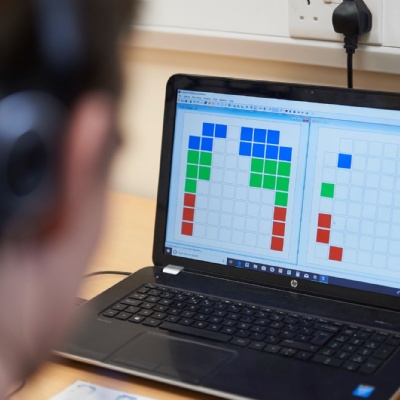 Teenagers with co-occurring (Developmental) Language Disorder and persistent Speech Sound Disorder show significant progress with their speech through Electroplatography (EPG) intervention, according to a study at Moor House School & College.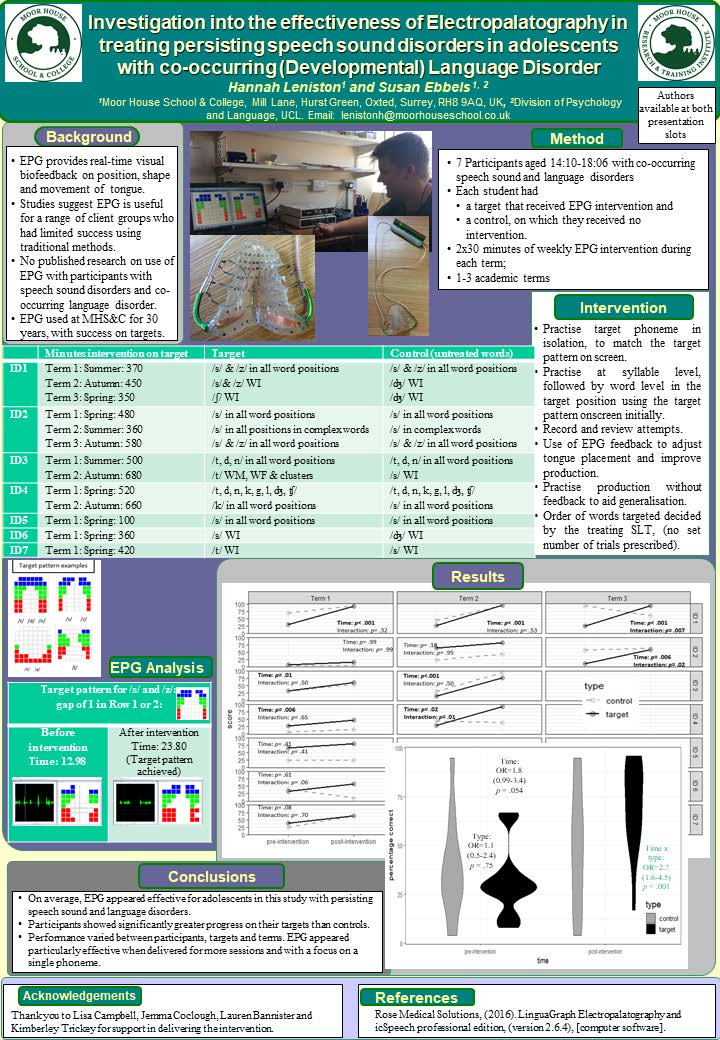 Poster Presentation
Download

[385KB]
EPG provides real-time visual biofeedback on position, shape and movement of the tongue, has been used with great success at Moor House for 30 years, but no research of its effectiveness with participants with speech sound disorders and co-occurring DLD had previously been published.
The study, which involved once or twice weekly 30-minute interventions for 1-3 academic terms for students aged 14-18 years, concluded that EPG intervention was effective when delivered twice weekly, particularly when delivered for more sessions and with a focus on a single phoneme.
Co-authors Hannah Leniston and Dr Susan Ebbels presented their work at the ICPLA (International Clinical Phonetics and Linguistics Association) conference last month, where it received a lot of interest.
Dr Ebbels, Director of the Moor House Research & Training Institute (MHRTI), said: "Some of our students struggle with speech as well as language and we are very lucky to be one of the few settings in the UK that has access to visual biofeedback technologies such as EPG and ultrasound. We are therefore delighted that we have been able to investigate the effectiveness of EPG with this unique group of young people and that it proved to be effective."