Open air theatre returns to Moor House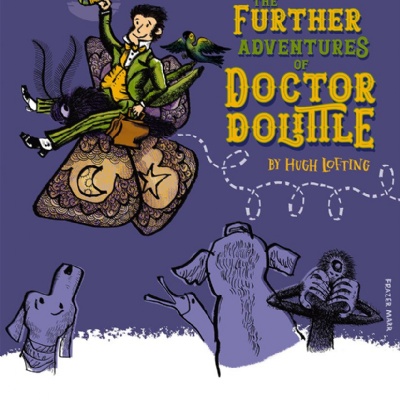 Moor House are delighted to be welcoming Illyria back for the fifth time on Friday July 2nd 2021 with a brand-new musical adaptation of The Further Adventures of Doctor Dolittle.
This year, more than ever, we look forward to the joy of live theatre in the sunshine with our friends and family.
Following the phenomenal success of 2018's tour of The Adventures of Doctor Dolittle, Illyria are delving back into Hugh Lofting's amazing stories to bring you more adventures with Jip the Dog, Dab Dab the Duck, Gub Gub the Pig, Polynesia the Parrot. Where in the world will they go? Will they even stay on this world?! Which new animals will they help along the way? Will the Rats still have pithy observations to make? Is Gub Gub still dreaming about cake?
As in their 2018 production, the show features a fully orchestrated score, amazing puppets and a plethora of songs that our audiences will be singing along to for years to come.
This production is perfect for everyone aged 5+ with seating on the grass, so please bring low-backed chairs or rugs.
We will of course comply to all COVID-19 restrictions and please note performances will take place in all weathers, so be prepared. You are also welcome to bring picnics.
Parking will be limited so please car share, walk or use public transport where possible.
Tickets are priced at £12.50 for adults, £10 for over 65's and under 16's or £40 for a family ticket (2A+2C/1A+3C).
Gates open at 6pm. Performance starts at 7pm and is approximately 1hr 40mins (Inc. 20 minute interval).
For further information on any of our upcoming events please email us or call our Fundraising team on 01883 770990.