Pupdate #1 - Molly and Bourbon settling in at Moor House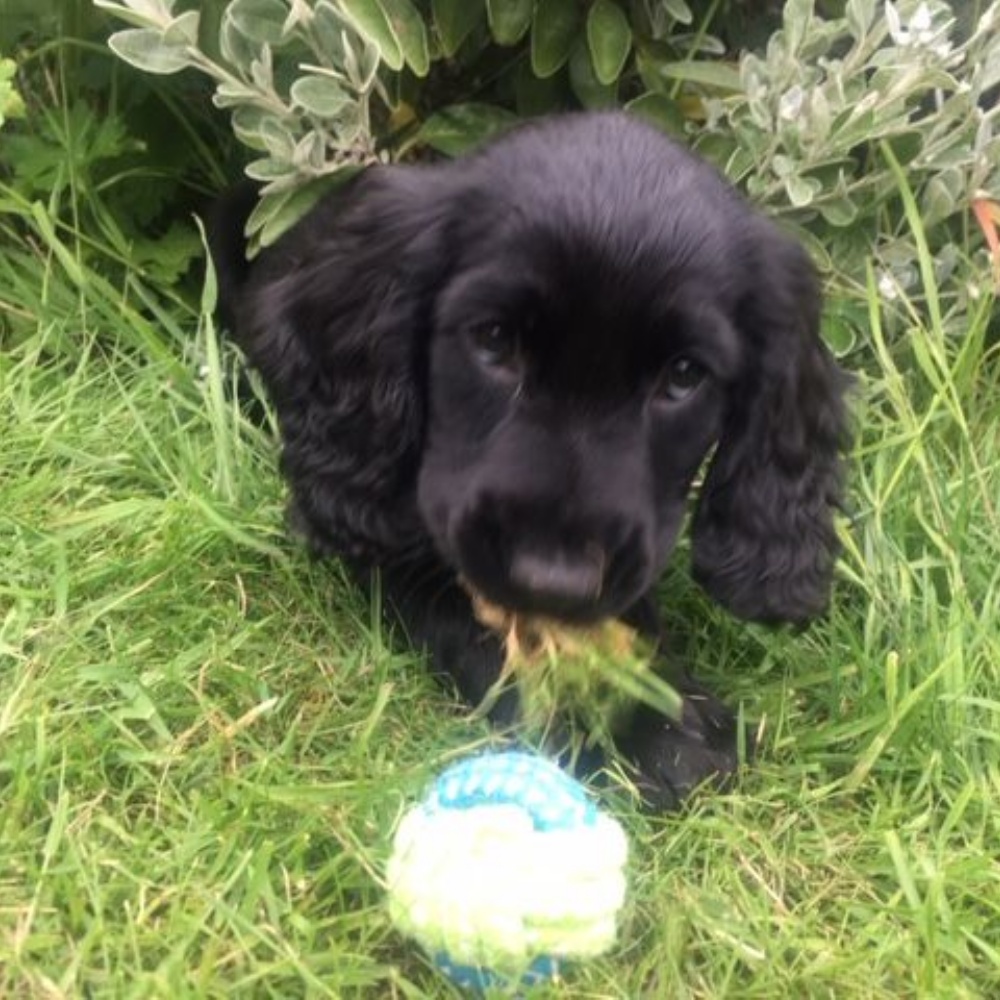 Summer 2019 has seen us welcome two puppies to the Moor House family in cockapoo/spaniel cross dogs Molly and Bourbon.
Molly (right) and Bourbon (left), sisters from the same litter, will be trained to work as literacy and therapy dogs respectively within the school and college.
Stuart Lane, Integrative Child Psychotherapist at Moor House, provided us with a first 'pupdate' to let us know how they're settling in.
Pupdate #1
Molly and Bourbon have been coming into the school and college environment this term. They are becoming familiar with some of the surroundings on the grounds and delight in seeing anyone with the hope of strokes and play.
Most students have said hello when they have seen them and Molly and Bourbon have enjoyed being given the caring attention they have received. When in school Molly is based in Jemma Kingham's (Bursar and Business manager) office and Bourbon with me (Stuart Lane, Integrative Child Psychotherapist).
They are now able to go on a walk which stimulates their senses and provides crucial exercise. They need to exercise their brains also and so play which includes them having to think to retrieve an object or treat is very important.
Both puppies are already proving to be a great source of connection for students and, as well as pupdates on the website, there will be an information sharing session arranged in the autumn term 2019 for parents to find out more about the benefits of having a literacy dog and therapy dog in the school and college environment.
The photos were taken when the puppies began to come into the school after the May half term, they have grown somewhat since then and further photos will be added in due course.