New features in App update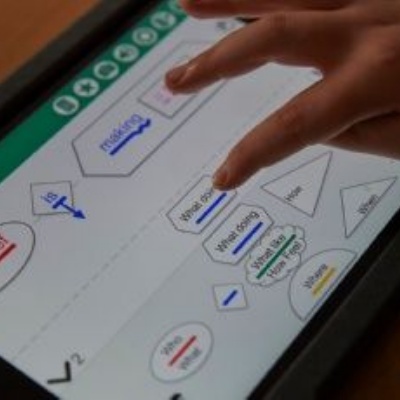 The SHAPE CODINGTM system app, designed for teachers and speech and language therapist to use with children and young people who have difficulties producing and understanding English sentence structure and grammar, has been updated to include several new features.
The SHAPE CODINGTM system, developed at Moor House by Dr Susan Ebbels, uses a visual coding system to show the rules for how words are put together in sentences, to develop a child's understanding and use of grammar so that they can communicate more effectively.
The major additions included in the latest update are:
Conjuncts for use with narratives (first, next, then, so, finally)
Subordinating conjunctions

Temporal (while, before, after, when, until, whenever, once, since, as soon as, by the time)
conditional (because)
Causal (if, unless)
To get the update on your tablet, please look for updates in the App Store or Google Play.
To get the update on your Windows computer (this works with screen sharing and giving control if you are doing remote teaching or therapy), please go here and click on the SHAPE CODINGTM system logo.
If you have a Mac, unfortunately you will have to wait a short while longer for the web version of the app to come out.