New programmes introduced to celebrate OT Week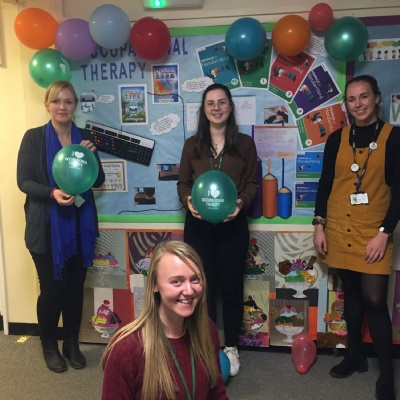 Like speech, handwriting and typing are key means of expressing language and therefore play an essential role in supporting students with speech and language disorders.
Moor House employs one of the largest onsite Occupational Therapy (OT) teams in the country within a school, providing over 220 hours of direct or group sessions to our students every week.

Our highly specialist team lead on a whole school approach, ensuring our students' sensory needs, physical and process skills are met and integrated throughout the school day.
The new programmes, PENPALS and Englishtype, will further add to a range of resources used to support our students.

OT Team Leader Milla Johnson said: "Occupational Therapy is a crucial part of the inter-disciplinary approach here at Moor House and the programmes we've introduced this week will be valuable resources for our team in supporting our students to reach their maximum potential."
Run by the Royal College of Occupational Therapists (RCOT), Occupational Therapy week is a national awareness campaign aimed at promoting the value of occupational therapists and the fantastic work that they do across the UK.

More information about Occupational Therapy Week 2020 can be found on the RCOT website.